Why you should be creating mood boards for your brand!
You did it. You had an idea, a dream, a concept, and you're working on making it a reality. Yay! It's a hard thing to take something that was once a distant thought and make it into something tangible. Building a brand is an exciting task, but sometimes ideas and concepts get lost or compromised when it comes to execution. If you're struggling with keeping all your thoughts in one place, then a mood board might be the tool you're looking for.
You might be asking yourself, what exactly is a mood board?
"A mood board is like a collage containing a variety of images, text, and other objects that define your brand and communicate your brand identity. Keeping a mood board full of things that inspire you when it comes to your brand can be helpful for future inspiration or branding! Mood boards are also helpful when planning something specific for your brand, such as your graphic design branding, a product or service photoshoot, or even your office space interior design." 
When you feel like your thoughts are jumbled or you're having a hard time trying to get your ideas linear to work on a project, sometimes it can be helpful to see them displayed in an array of images, colors, words, textures, and so much more! 
Here at Beachwood Creative, we LOVE using mood boards to plan out content shoots for our clients! Once we create our mood boards, full of our creative vision for that particular shoot, we send them to our photographer so they can gain inspiration when they're planning for the shoot. We also like to share our mood boards with our client, so they can provide feedback on our vision for the content shoot or graphic design project!
How do I make a mood board?
There are several websites, such as Pinterest and Moodboard, that give you a digital platform to find images that help you derive inspiration for your idea. These tools are a great way to organize your ideas and inspiration into separate categories for different projects!
When making your mood board, be sure to include imagery, visual metaphors, colors, letters, words, art, and texture to expand and develop your different ideas.
It's also important to keep some consistency in the boards you're creating- you don't want to confuse your ideas! Stick to what you're trying to accomplish when choosing things and make sure they stay central to the original message you are trying to get across for each board and idea.
Remember, this is for you and should be a fun and create outlet to help you brainstorm!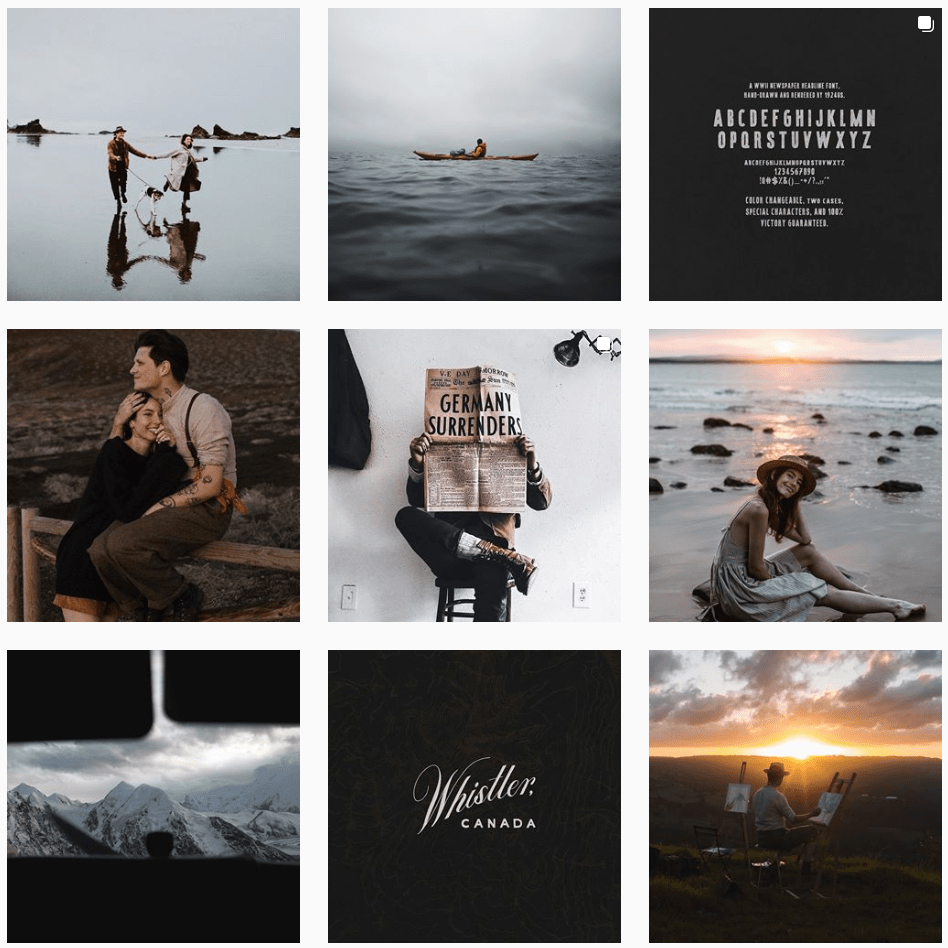 Should I share my mood boards?
Yes! Sharing your mood boards can give your brand or business's followers an inside look into what your creative process is like. Using Pinterest to showcase your mood boards and inspiration is also a great way for your brand to be discovered. When it comes to creative inspiration, people often go to Pinterest to be inspired or to specifically search for mood boards other people or brands have already created!
Not only are they super useful for you and your brand, they're also super fun to put together.
Have you used or created mood boards in the past? What was the outcome for you? We'd love to hear from you!